Drive Shield Certified Used Vehicle Program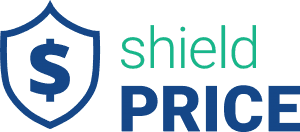 The Best Price The First Time
Our dealership uses independent 3rd party software that compares our vehicles to hundreds of comparable vehicles in the area, so we can price them accurately. We do this so we can put the best possible price on the dash.

No More Repair Bills
Did you know that the average engine has 200+ moving parts? Belts, chains, pistons and so much more. At Drive Autogroup the engine in your Shield Certified Used vehicle is protected for life, exclusively offered Drive Autogroup.

We Want You To Love It
If you aren't happy with your purchase, your Drive Shield used vehicle can be exchanged within 15 days, or 500KM – whichever comes first. With over 650 used vehicles, we'd be happy to help you find another one that you love.

Buy With Confidence
For the first year or 20,000 KM (whichever comes first), we will replace any wearable component free of charge. This includes brake pads, tires, wiper inserts and belts.

The Best Experience
Buying a car shouldn't be hard. You want greater flexibility when you buy and service your car. And that's exactly what you get with us – lots of online and in-person options that ensures every transaction is easy & transparent.

Reliable & Safe
All of our Drive Shield Certified vehicles go through a vigorous minimum 120-point inspection to ensure their reliability and most of all, safety.